Go green: Excellent taxi service in the Gambia
Taking the taxi in the Gambia is both cheap and easy. You just need to choose the right type of taxi. Let our staff summon a taxi when you need one. The prices are fixed, so you can just jump in, confirm the price, and off you go. Often the driver will happily wait for you to do your thing before returning you to the hotel.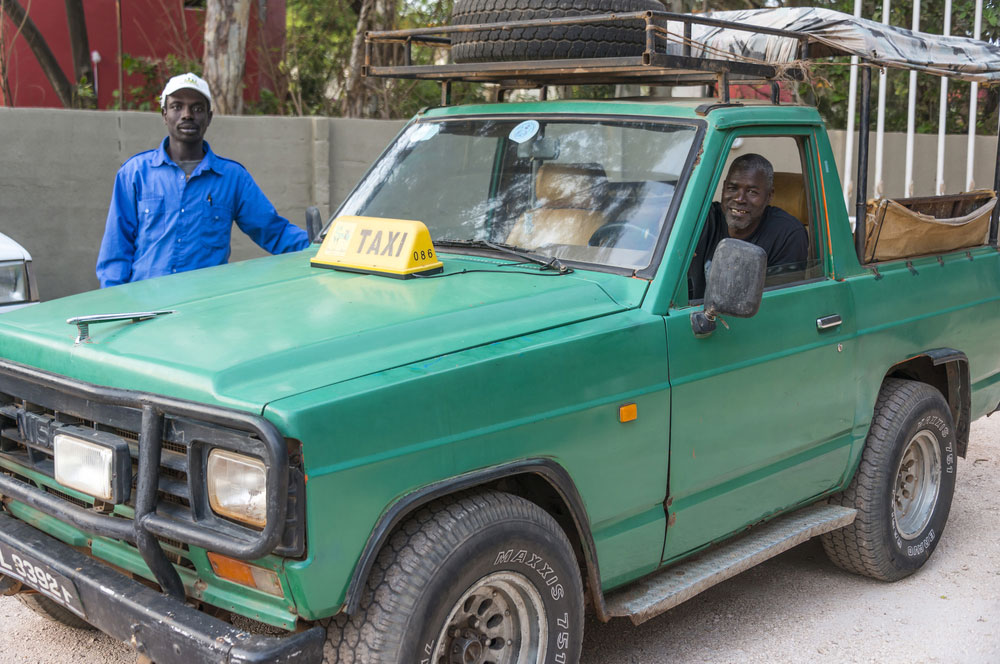 You will see different types of taxis on the roads of
Serekunda
and the Gambia in general. Let the colours of the vehicles guide you to a fair and safer choice.
You shouldn't expect taxis to be modern cars as many of them are old and run down. But they function and will get you from a to b in most cases.
The green taxis
The green taxis are regulated by the Gambia Tourist Agency and fully insured. And the driver holds a valid license.
Aside from the colour, the regulated taxis carry a white diamond sign on the sides and bonnet, just like its unique tourist number will be visible.
The bush taxis (often yellow)
These are used by the majority of Gambians as they are a cheaper transport option – sometimes 1/3 of the price of the green taxis. However, they are not regulated and most likely not insured. You can't even be certain that the driver has a driving license.
The bush taxis – vans or yellow cars – follow regular routes, and you can flag one down from anywhere on their route. You can also be dropped off anywhere along the route. The drive can be either long or short – into Serekunda or towns further inland.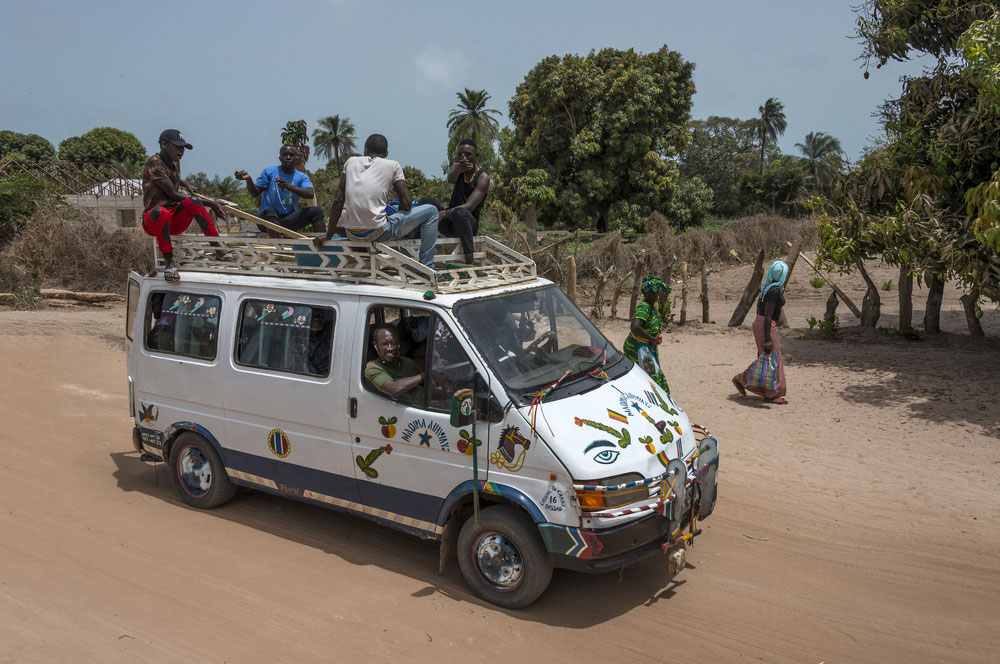 Vans for day trips
If you're travelling with a larger group, you can also hire a van for the day. This price can be negotiated but make sure you confirm the price before driving off.
Let us help you book a van with a driver if you want to go an excursion.
To and from the airport
At the airport, you will be able to hail a green taxi from the taxi rank to take you to
Lemon Creek Hotel Resort
. It's less than a 30-minute drive.
---
Take a Gambian taxi ride
Or go to our booking page to book your stay >>